Established in 1912, Beals Memorial Public Library is a community organization that holds civic duty and citizenship in high regard. We believe every resident and visitor plays a vital role in the health, diversity, and well-being of our community and town. Our goal and mission, since inception, is to bring neighbors together to solve problems and build a brighter future by reading, writing, researching and more!
​

The Boston Public Library (BPL) was the first large free municipal library in the United States. In addition to its 8.9 million books, the library boasts a wealth of rare books and manuscripts, maps, musical scores and prints. There were over 7 million visits to the library's website last year and more than 3.5 million books and audiovisual items borrowed or downloaded.

---
A project of The Internet Archive, with the goal of having one web page for every book ever published. To date, we have gathered over 20 million records from a variety of large catalogs as well as single contributions, with more on the way. Open Library is an open project: the software is open, the data are open, the documentation is open, and we welcome your contribution.
---
---
Primary Sources! Archive of Federal records judged to have continuing value—about 2 to 5 percent of those generated in any given year. There are approximately 10 billion pages of textual records; 12 million maps, charts, and architectural and engineering drawings; 25 million still photographs and graphics; 24 million aerial photographs; 300,000 reels of motion picture film; 400,000 video and sound recordings; and 133 terabytes of electronic data.
---
More than 1,500 federally supported teaching and learning resources from dozens of federal agencies. New sites are added regularly.


---
Founded in 1846, the Smithsonian is the world's largest museum and research complex, consisting of 19 museums and galleries, the National Zoological Park and nine research facilities.



---
Powered by ProQuest, this publication's detailed indexing helps users quickly find the news information they need. Each issue is indexed thoroughly, so they have access to not only top news stories but also the information contained on the various sections of the paper. The indexing covers not only complete bibliographic information but also companies, people, products, etc.


---
Britannica Online School Edition offers encyclopedias and related materials for students of all levels. Users can also take advantage of the Learning Materials, a collection of educational exercises, activities, and study guides.


---
A 250000-square-foot museum of news on Pennsylvania Ave. in Washington DC with fifteen major galleries that blend five centuries of news history including the people, places and times — with up-to-the-second technology.


---
The web's most extensive mathematical resource, provided as a free service to the world's mathematics and internet communities as part of a commitment to education and educational outreach by Wolfram Research, makers of Mathematica.
---
Learn about and view the MET's collection and art galleries online.
---
MoMA's online collection includes many artists and objects from MoMA's departments of Architecture and Design, Drawings, Painting and Sculpture, Photography, Prints and Illustrated Books, Film, and Media and Performance Art.
---
Use "Thomas" from the Library of Congress to find legislation by bill number, sponsor, or key words

---
Explore the history of the United States through speeches, historical accounts, memoirs, poems, images, and multimedia.
---
Lets users analyze current and historical statistics on the countries of the world to makes historical and cross-national comparisons.
---
The U.S. government's web portal

NOTE: USA_Search is at top right
news items and other resources in center)

---
Provides information for more than 250 countries, including geography, government, and economy

---
A one-stop source for country statistics.
---
More than 8,500 digitized TV and radio programs are available for public viewing in the MBC archives.

The mission of the Museum of Broadcast Communications (MBC) is to collect, preserve, and present historic and contemporary radio and television content as well as educate, inform, and entertain the public through its archives, public programs, screenings, exhibits, publications and online access to its resources.
---
User-friendly site with quotes organized into categories such as literary, inspirational, and sports
---
MedlinePlus is the National Institutes of Health's Web site for patients and their families and friends. Produced by the National Library of Medicine, it brings you information about diseases, conditions, and wellness issues in language you can understand. MedlinePlus offers reliable, up-to-date health information, anytime, anywhere, for free.
---
This site offers resources in Spanish for all ages in two unique interfaces, each with its own comprehensive encyclopedia: Enciclopedia Moderna for high school ages and up and Britannica Escolar Online for ages 6-12.


---
Makes conversions if four categories: area, length, volume, and weight and mass
---
| | |
| --- | --- |
| Wondering about Wikipedia? | Using online images |
Powered by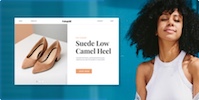 Create your own unique website with customizable templates.