Library March Madness 2016: Fantasy vs. Science Fiction
BRACKETS and ROUND 1: March 1-10

ROUND 2: March 14-25

QUARTER FINALS:

March 28-April 1

SEMIFINALS:

April 4-8

FINALS: April 11-15

In the spirit of March Madness, our 2016 tournament features 16 fantasy and 16 science fiction series or novels. Which will advance to the next round? You decide!

1. Fill out a bracket with your predictions. (Available in the library!)
2. Vote EACH WEEK to advance your favorites into the next round!
4. Middle School student, High School student, and teacher with the most accurate brackets will win!


The Tournament has begun! VOTE TODAY!
You do NOT have to submit a prediction ballot to be able to vote. Everyone may vote!
Use the ballot below:
Powered by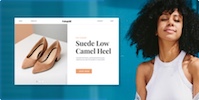 Create your own unique website with customizable templates.