The Richard J. Robinson Library @ MMHS
Library Media Specialist:
Anna Cooley
Hours:
7:20 am - 3:00pm, Monday - Friday
Ph.
978.297.1256
The Richard J. Robinson Library opened in 1995. It is centrally located on the third floor of Murdock Middle High School with separate entrances on both the middle school and high school sides of the building. The library provides a functional and attractive environment that supports numerous types of instructional activities, with space for browsing, reading, independent work, creating, and class visits. Twenty-nine student computer workstations with internet access and print services are available for research and creating. WiFi is available throughout the building.
The library consists of two symmetrical wings connected by a central circulation area for student, faculty and staff business. The print collection is integrated with no graded areas. Each wing has desktop computers, carrels for independent study, and two lounge areas for reading and socializing. Teachers may schedule classes to use the instructional or makerspace areas, please check out the Google Calendar on the
Calendar and Events
page.
Richard J. Robinson Library A-Z:
CATALOG:
- The library catalog, can be found at
https://winchendonk12.follettdestiny.com
.
- Fiction is cataloged and shelved alphabetically by the author's last name.
- Non-fiction is cataloged and shelved using the dewey decimal system.
CHECK OUT:
- Books may be checked out for two weeks at a time.
- eBooks may be checked out via
OverDrive
and self-return.
- Middle school students may check out up to 4 items.
- High school students have no limit on the number of materials they may check out.
FINES:
- There are no overdue fines. But materials are expected to be returned immediately upon notice.
- A student may not check out any other items until the overdue item is returned.
- Students that do not return materials in a timely manner may lose check-out privileges.
- Books that have been overdue for more than two weeks may be marked as lost.
INTER-LIBRARY LOANS (ILL):
- Materials that are available at another Winchendon school may be borrowed by MMHS students.
- Students may only check out one (1) ILL book at a time.
- ILL books may NOT be renewed.
LOST ITEMS:
- If a student loses an item, that item must be paid for before other materials may be checked out.
- Students are charged the replacement cost for the item.
- After payment is made, the student will be allowed to resume checking out materials.
PASSES:
All students MUST have a pass from their teacher if they wish to use the library during class time.
All students coming to the library on a pass MUST sign-in at the Circulation Desk.
Students do not need a pass to use the library before or after school.
REFERENCE BOOKS:
Reference books may NOT be checked out from the library, they must be available to all students.
RENEWING AN ITEM:
Items may be renewed indefinitely, UNLESS another student places a hold on that item.
Inter-library Loan (ILL) items, may NOT be renewed.
SHELVING:
Please do not shelve books. Instead, place the item neatly on one of the carts housed around the library.
---
Powered by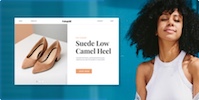 Create your own unique website with customizable templates.